10 Study Tips For Those Who Take Online Classes, Okay, so you did your research, you opted for an online college, you enrolled in, and your classes have been started. But enrolling in an online college isn't going to solve all your problems; you will have to study to achieve better things for yourself. But the problem with online classes is that you don't take them seriously until the exams are hanging above your head. Well, it shouldn't be the case.
We understand that enrolling and opting for online college is a very convenient thing to do but still, you need to be focused if you want to achieve your goals and for that, you have got to manage the time effectively. Moreover, you will have to have strong willpower and discipline if you want to make sure that nothing is being neglected and everything is on the track. We at, iwantonlineclasshelp understand all these issues because we have been handling such cases for a long time and all that has enabled us to be a good mentor for you. So, we have pointed out ten amazing tips which will help the online learners a lot. So, let's see what we have in the house for you.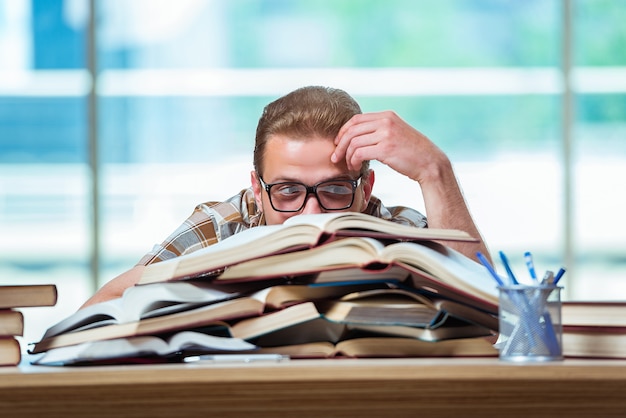 Understand What You Need To Do
Many online students confuse convenience with ease but they shouldn't. They think that an online degree is easy but no, it is just a more convenient way to do earn a degree.  To make sure that you are able to earn the degree, you will have to be focused, invest time in studies, attend the lectures, and be consistent and committed to the aim. When you take an online class or enroll for an online degree, you will be expected to;
Stay committed to the degree and attend on-site classes if you have to
Be tech savvy as you might need to set up some things for the class
Be good at teamwork
Submit the assignments and projects on time
Be disciplined in all your activities
Have Good Internet
Technology might be a reliable option but no one can stop the malfunctions and glitches. Imagine completing half the project and your computer crashes in the middle and all your efforts are washed down the drain. To prevent such situations, make sure you have enabled the backup and the automatic sync to the cloud storage so even if the computer crashes, you will still have the project you completed. Along with the assignments and projects, you should also have the contact information of your teachers and advisors safe so that you can contact them anytime. Last but not the least; your internet should not be shaggy as all the things will be online and you will have to keep up with everything and if internet stops, online class stops.
Set Up The Study Table
Well, by the table we mean any space which will give you a secluded time to study and concentrate. Whichever place you choose, make sure it is clean, organized, and there are no distractions there to ensure the quiet studying time. In addition to that, let your friends and family know about your study and work schedule so that they do not disturb you during that time. You may also work on switching off the phone and logging off from all social media to stay focused and not get distracted by text messages and notifications popping up on the phone. This is all because you don't want to be distracted by such things
Set The Goals And Objectives
When you plan the study time, set goals and objectives that you want to achieve by the end of the day. These set objectives and goals can act as a roadmap for you. While planning the objectives and goals, keep in mind the deadlines and requirements which you need to cater to. So, whenever you feel demotivated, you can just have a look at those objectives and it will spark up the energy within you. It will surely be good for your studies
Have A Study Plan
The plan is all about making the time and setting deadlines to achieve the study related goals. Moreover, never leave your assignments for the last day as it will cause stress and stress can affect your performance. You can work on making a study calendar pointing out things like when you want to complete a task and when is the deadline for the research appear submission and much more. Then, create a to-do-list and do your work according to that. Last but not the least, when you make a schedule, stick to it
Don't Hesitate Asking For Help
Online courses might be convenient but they lack one thing; all-time coaching and mentoring. But if you opt for a good online college, you will have all the mentoring and coaching you need but you will just have to ask your advisor for that. You must never hesitate in asking for help as it can clear out the misunderstandings and clarify the problems. At the end of the day, your concepts and doubts will be cleared and you will not have to lag behind in the course and earn the degree with good scores. When your doubts are clear, you can even help others with the questions and solve their confusions related to studies. And remember that no one has hidden powers of knowing when something is wrong as you will have to ask yourself
Review And Repeat
Once you have completed your assignment, sit back and give it a read as it will help you see the issues in the work and you can correct them because you don't want to submit the assignment or project full of errors. Moreover, it will also help you memorize the things that you have written and you will be able to do better in exams or quizzes even
Take Breaks
Studying all the time can be a little overwhelming and you need to be open-minded to ensure that you are working fine. In between the study time, take 5-10 minute breaks as you will need them to refresh yourself and open up your mind to learn and understand things better. You can take a walk around the home or go in the backyard to watch some trees as they are a great means for refreshment and will help you regain the energy
Online Discussions Are Good
When you are taking the online classes, why not participate in online discussions as well? Online discussions are a great way to clear out your doubts and you can even help someone in clearing out their doubts. This will spark a sense of teamwork and you will also have new ideas to work on. But make sure that you don't involve in feuds just because you don't agree with their point. Last but not the least, make sure that you write the sentences properly to ensure effective communication