10 Time Management Skills to Make Earning Your Online Degree Easier. Today, making a living has got us bad and everyone is busy juggling between multiple jobs to handle the expense. In such cases, people who wish to study have little or no time to manage the regular classes of traditional colleges and well, that has caused a problem for people who wish to pursue their studies. But nothing is impossible, right? The solution to that issue is signing up and enrolling for the online classes. But when you make a decision to pursue the studies online and earn a degree online, you need to make a balance of studies, work, and home to make sure that everything is getting your attention which they need.
Sometimes, things can get really overwhelming for people who have enrolled the online classes because they have to make sure that they attend the lecture and maintain the attendance. And managing all this along with other chores can be a big task to do. But as we have mentioned earlier, nothing is impossible. We are saying this because we have managed to make ten great tips for you that are going to help you earn a degree online all while managing things effectively, so, have a look!
Be An Early Riser
Waking up at noon is not going to take you anywhere so start by waking up early every morning and it can be a struggle if you are a late riser. But if you are early riser things can be pretty easy for you. It is the best time management thing that you can do for yourself. When you have got so much to do on your plate like a job, home, and studies, you cannot afford waking up at noon. So, start your day early, do some meditations like yoga or even exercise or jogging would do to calm your nerves while making you active. But it doesn't mean that sleep at noon or evening because you have to grind a little to earn something for a better future
Plan Ahead
Planning things ahead will help you keep track of every little thing. You can opt for planners or even the simple paper to note down your goals for the day along with the time by which you need to get things done. When you make a list, add the goals with time for the day including everything related to home, work, and the studies. Because let's accept it, you don't want to drop out of the online course because you were standing in a line to pay bills, so, plan and plan. Moreover, when you will tick off the tasks from the day, it will help you feel empowered and it will spark a sense of achievement which will encourage you to do more
Prioritize The Things
When you are making a to-do-list for the day, make sure that you are keeping the priorities in mind. And by this, we mean that you need to make sure what things need to be done immediately and what can wait for some time. When you enroll for the online classes, you will have the planner of exams, mid-terms, quizzes, assignments, and projects beforehand so that you can plan everything in advance to make sure that your studies aren't getting disturbed. While planning things for the day, also see what needs to be done and how long will it take and what is the deadline for a specific task.
Don't Be Distracted
Technology is a great thing but it makes a great distraction as well. When you are taking an online class, it's obvious that you will be using the mobile phone or the laptop and things like videos, texting, Facebook, and chatting can distract you a lot. So, there is no medication to control those distractions and you can only leave those things when you have the enough willpower. So, build up the willpower and focus on things that are fruitful
Say "No" When You Have To
When you are juggling between home, job, and online studies, it is very hard to take out time for different things. Let's say when your friends ask you to go out for a party or do them some favor, you need to say no because you need better things for your own self. But make sure you don't pick fights and say no politely and if people understand your situation, they will not even mind your saying a no
Set Milestones
Everyone knows what they want to achieve and how are they going to get there but sometimes, a goal can be a little far away and you might get tired with all the hustle. To make sure that you are encouraged all the time, you can simply set some milestones on a long grinding passage towards success to add a sense of achievement whenever you cross that milestone. You can set even little milestones like writing two pages for the research, completing 1/3rd of the assignment or project, or anything that can drive you to do better
Be Realistic In Setting Goals
Don't be so unrealistic while setting the milestones because let's accept it, even if you set the milestone for completing a research paper in a day, there are high chances that you will not be able to. We are saying this because when you will not be able to cross the milestone, it can discourage you to the core, so, just be realistic and do as much as can and after that, just leave things up to the fate
Give Yourself Some Rewards
Well, this point might not be according to the time management but will surely have a positive impact and that is why we have added it. So, when you add the milestones and set the goals for the day, what you have to do is to plan a reward for yourself when you accomplish the goal. You can go out to a movie or for drinks as a reward. But our favorite reward is ordering a pizza and sitting back on the couch to have some movie time. You will not believe how good it will make you feel and might as well boost your energy level for the next day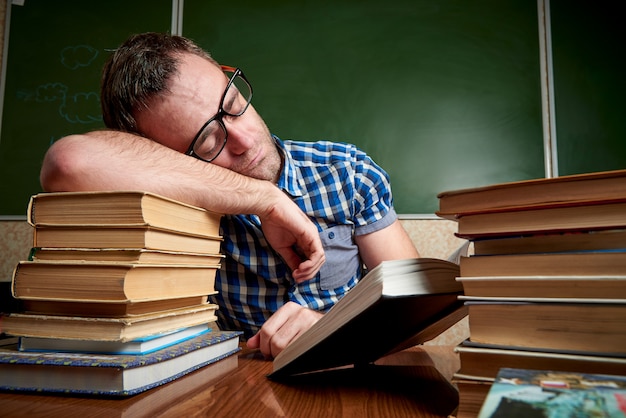 Don't Check The Mobile Phone
We know the feeling that you check your emails and messages again and again when you opt for the online course or degree but that is not how it should be. There is no need to keep nagging on the phone all the time for checking emails and stuff. It is true that you can receive emails but nothing will be too urgent that it will not wait. Put the phone aside, get into your laptop, sign up, and start studying as it should be the goal rather than checking emails. Once you are done with the studies, you can easily go for the emails and responding
Keep Along With Non-academics
Okay, so everyone knows that time passes way too quickly when you are studying online while managing other things and this call for the perfect plan and mapping out to ensure minimum downtime. When making a plan for your online course or degree, do not forget about the nonacademic things because they are equally important. Make your plan in a way that nothing get neglected and you get to complete the course or degree in the set time as well
Well, after all this, we hope that you understand what you will have to do put in to earn an online degree. If you still have some issues, you can always reach out to us at iwantonlineclasshelp and we will always solve your problems in the most effective way possible. Happy learning!